Complimentary Facilities Management Webinar
The Science of Roof Repairs: Getting the Most Impact from Your Investments
Friday, February 23, 2018 • 10-11 AM ET
(9 AM CT, 8 AM MT, 7 AM PT)
Please join us and other facility management professionals from across the country for this complimentary facilities management webinar.
With over 300 different types of roof systems, there are numerous factors that need to be taken into consideration before making your next repair. Understanding the science behind roof repair technologies and the complexity of application techniques will help you make educated decisions as you work to extend the service life of your existing roof. In this webinar, we will review the most common roof repair techniques that often fall short in quality, durability, and cost efficiency. With over 25 years of experience, our industry experts will offer you guidance and outline best practices to help you achieve a reduction of emergency leak repairs and overall operating costs.
LEARNING OBJECTIVES
1. Understanding the key difference between good and bad roof repairs
2. How to ensure you're making the right investment by isolating roof deficiencies based on condition
3. How to properly evaluate your roof system
4. Understanding the impact of having a good or bad contractor performing your roof repairs
Nick O'Hare
Corporate Quality Manager
Mr. O'Hare has been involved with managing numerous building envelope and paving projects for StructureTec in the corporate, K-12, higher education, and healthcare industries. As Quality Manager, he focuses on understanding customers' needs and designing solutions to meet those needs. He prides himself on his commitment to achieving ultimate customer satisfaction, and providing value through all StructureTec programs. Mr. O'Hare is actively involved in IFMA, CURT, DBIA, AFE and ASHE.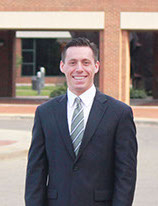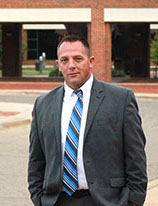 Craig Butler
Vice President, Construction Services Group,
Roofing Division
With over 18 years of experience in the roofing industry, Mr. Butler has managed projects for CSG in the corporate, K-12, higher education, and healthcare industries. As Vice President, Craig manages services technicians on day to day work and provides project management for all of CSG's roofing crews. Craig is also invloved in Building Products Group, a subsidiary of StructureTec, making him a subject matter expert in sheet metal, sealants, coatings, and roofing membranes.